In looking over photos, I realized that we did not post about the enormous aluminum door we made for KD Clark Construction a few months ago (well, enormous to us!).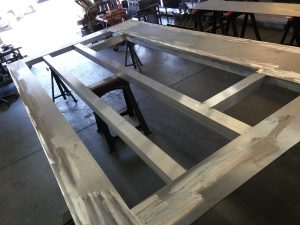 It's almost 10 feet by 14 feet by 4 inches deep. Once it's complete, it will have a glass insert and wood panels on both sides.
One of KD Clark Contruction's employees sent us a picture of the door as they were testing before sending it out for final paint and finishing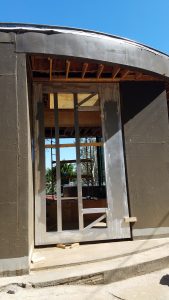 .Can't wait to see the house when complete!
Peggy Terzian